Submitted by admin on Thu, 06/23/2022 - 20:56
Elliott Wave View: Further Downside in Nasdaq
Nasdaq ($NQ) 60 Minutes Elliott Wave Chart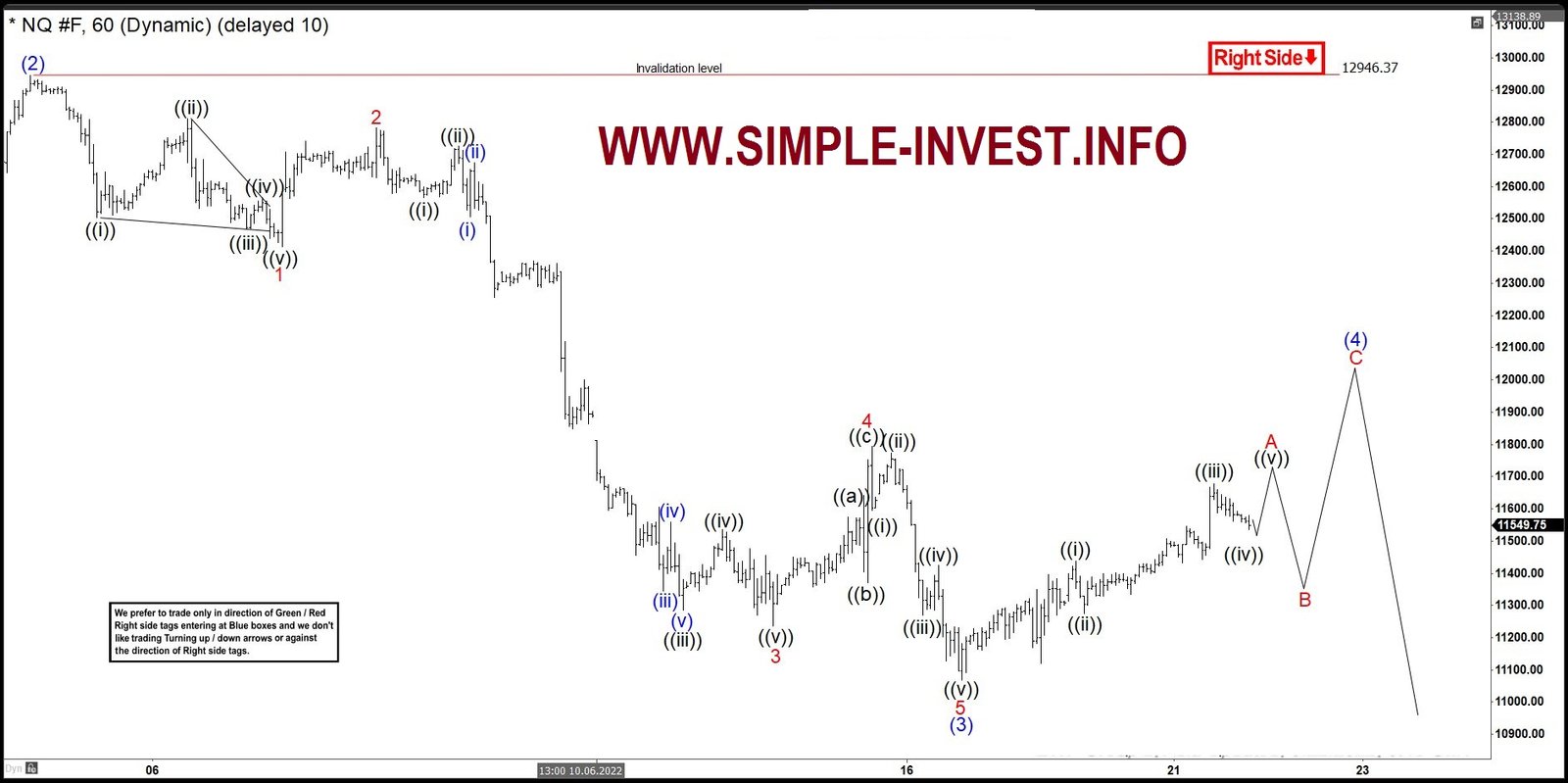 NASDAQ ($NQ) broke below previous low on 5/20/2022 at 11490.50 and opens up a bearish sequence favoring further downside. The entire decline from 11/22/2021 high is unfolding as a zig zag Elliott Wave structure.
A zig zag structure is a 3 swing corrective structure where A, B, and C subdivides into 5-3-5 waves. Down from 11/22/2021 high, wave ((A)) ended at 13024.50, and rally in wave ((B)) as expanded flat ended at 15275.75. Index then extended lower with subdivision as an impulse in wave ((C)). Wave ((C)) has internal subdivision of 5 waves.
The 60 minutes chart below shows the decline from wave (2) of ((C)) high unfolded as an impulse Elliott Wave structure to complete wave (3) of ((C)). Down from 12966.37, wave 1 ended at 12412.14 and rally in wave 2 ended at 12786.04 Index then extended lower in wave 3 towards 11235.06.
Rally in wave 4 finished at 11794.52 and last push lower to complete wave 5 of (3) ended at 11068.88. Currently the Index is rallying in 3 swing higher in wave (4) before the decline resumes as far as pivot at 12966.37 stays intact.